About Our Firm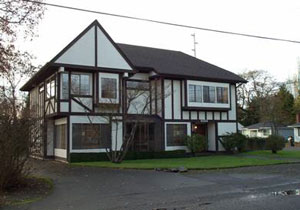 The CPA firm, which is now F. James Weinand and Associates, was founded in 1968 by Marion Argo. Two of the CPAs in the firm have been with us since the time of Mrs. Argo. The firm was affiliated with Aiken and Sanders of Aberdeen from 1985 to 1994 at which time, Jim Weinand purchased the Lakewood Branch.
For more than 42 years, Weinand & Associates has served as a trusted business partner to clients throughout the Puget Sound area.
Over the years, we've grown to a firm consisting of 3 partners and several accounting professionals and support staff all ready to serve you and help you fulfill your plans, goals and dreams.
Your success is our success, and all of us here at Weinand & Associates look forward to working together with you to achieving the bright financial future you deserve!
Our Mission
F. James Weinand & Associates Certified Public Accountants, P.S. helps owners of closely held businesses and individuals be more successful by providing accounting, tax planning and preparation, management advisory and business planning services that fulfill their needs and wants in a timely and professional manner.
Our mission is to provide tax and accounting services that are professional and technologically state of the art to individuals and small businesses who desire personalized attention and prompt professional results. The staff here at Weinand and Associates are dedicated to providing our clients with high quality, timely service, customized to meet their individual needs. With seven Certified Public Accountants, three staff accountants and other support staff, we consistently strive to offer our clients dependable and up to date accounting and tax services. We keep abreast of tax law changes throughout the year to ensure that you are taking advantage of ALL tax incentives.
Our Team